LEATHER PAINTINGS-
Color Pattern Imitation on Leather
The shoes don't match the dress? No problem! Based on your fabric pattern boots, pumps, high heels or even bags can be dyed or painted. Everything that doesn't currently match the colors of your outfit can become a match – whether you prefer current seasonal colors or wish for a favorite motif…hand painted by Susi Montoro!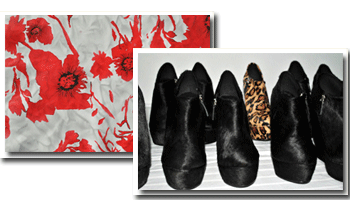 The following projects were developed together with the fashion designer Daniel Rodan: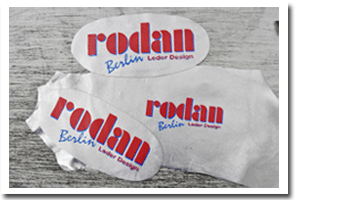 www.lederbemalung.de
| www.rodan.de
European Football Championship 2012
Monster Inspiration Headbands – individually painted for the 20 most famous football stars in Europe.

Monster Inspiration headphones are pure High-End-Audio and they become a completely personalized accessory together with the headband exclusively painted by Susi Montoro. This is how 100 special edition bands were designed together with rodan leatherdesign for the 20 most famous football players, for example: Christiano Ronaldo, F.Ribéry, A.Iniesta, G.Piqué, Xavi, J.Boateng, M.Özil, A.Robben, M.Balotelli, W.Roonem, K.Benzema, R.Lewandowski, J."Kuba"B. ...

Also, the German national team got personalized headphone sets, which were handed over during the European Football Championship held in Poland and Ukraine in 2012.

Here, Mesut Özil and Jérôme Boateng are enjoying their new audio sets.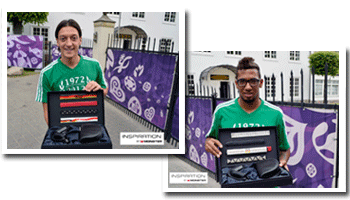 www.monsterinspiration.com | www.sofiane.de

UEFA Champions League 2013
Monster Inspiration Headbands – exclusively painted for FC Bayern München
FC Bayern München has fulfilled its dream of winning the Uefa Champions League finale at Wembley Stadium! In London the headphone bands were again handed over personally to the football pros. This time the individually painted Monster-Headbands were crafted for A.Robben, F.Ribéry, J.Boateng, Dante, D.Alaba, Rafhinha and the Ukrainian national footballer A.Timoschtschuk.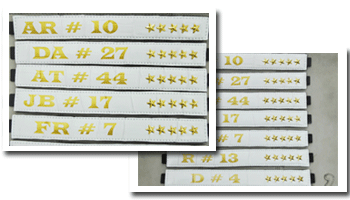 Monster Inspiration Headbands for Peek & Cloppenburg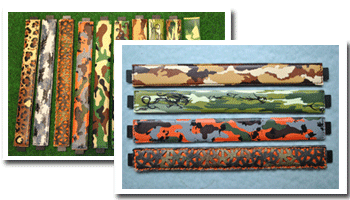 A happy winner!
Arthur Abraham is presenting his boxing shoes and his showcase boxing gloves spray-painted with the airbrush technique of Susi Montoro.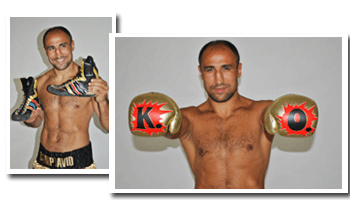 On occasion of the WBO World Championship fight in the Super-Middleweight class in Berlin on the 25th of August 2012 the new boxing shoes and showcase boxing gloves were designed for Arthur Abraham; again individualized with the airbrush technique of Susi Montoro. On the 15th of December 2012 the professional boxer fought again with his lucky boxing shoes in Nuremberg. Another win through technical k.o. in round eight, and thus still World Champion in the Super-Middleweight class (WBO Champion).

The Airbrush-Artist S.Montoro already spray-painted the lucky charms for King Arthur in spring 2012 on occasion of the WBO fight for Super-Middleweight Champion of Europe in Kiel on the 31st of March 2012.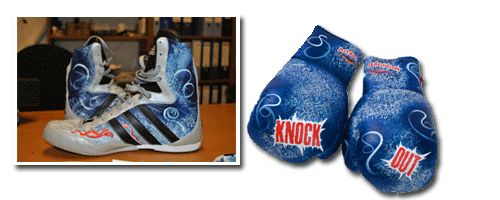 PRO7 Celebrity Boxing 2010
Boxing outfits for Micaela Schäfer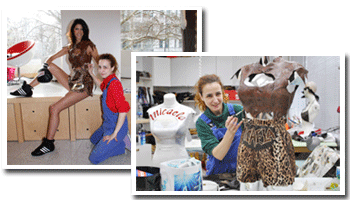 Daniel Rodan, the leather designer from Berlin, created the leather fighting outfit for Micaela Schäfer on occasion of the ProSieben Celebrity Boxing event. Two boxing outfits were designed to choose from for the ProSieben Celebrity Boxing event on the 31st of March 2012. Likewise, the Airbrush-Artist Susi Montoro contributed to the outfits and designed, among other details, the red lacquer letterings for the silver fighting outfit.

Micaela Schäfer on the Walk of Fame in Hollywood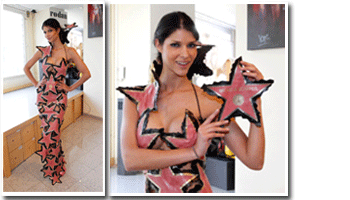 Foto: agentur | baganz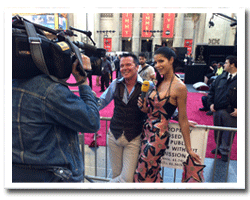 On 24 April 2013 Elton John celebrated his legendary Oscar-Party in Los Angeles once more, and Micaela Schäfer was on the guest list. So, of course, a new dress was due: black leather with pink colored stars, framed with golden rims and hand-painted by designer Susi Montoro, inspired by the stars of the Walk of Fame in Hollywood.



ECHO 2013 | ARD - Das Erste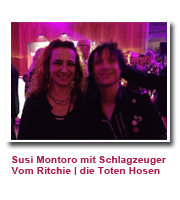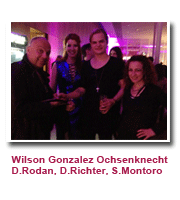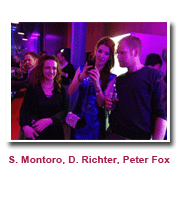 On 21 March 2013 the 22nd Echo Awards took place at the Berliner Palais near the Berliner Funkturm. Helene Fischer presented the gala and for this event she was newly dressed by leather designer Daniel Rodan. S. Montoro colored matching shoes especially for her. At the after-show party several celebrities showed up…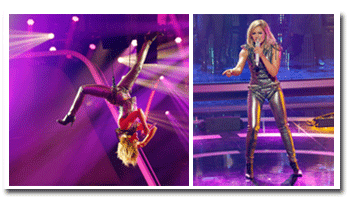 Foto: agentur | baganz




Restroom- Interview at the ECHO AWARDS 2013
radio station / RPR1
host | Rebecca Miro

Susi Montoro.mp3 Interview Download


Big election party on

tv

.

berlin

kocht |

tv

.

berlin

Fotos: agentur | baganz



Political bodypainting by Susi Montoro. The theme of the cooking show tv.berlin kocht is the hot phase of the campaign for the election of the German parliament (Bundestag) in 2013. Nora Schmidt hosts the 30-minute video clip and starting from minute 14, you can experience how the different logos of the political parties are sprayed onto the upper arms of the models.

In minute 20, collective culinary celebrating begins. Thanks to tv.berlin !

tv station | tv.berlin
host | Nora Schmidt

zu TvBerlinOnline - You Tube
MS Europa
|
NDR fernsehen

Schneider: Darek Sokolowski
Hapag-Lloyd's new luxury ship MS Europa 2 was christened in Hamburg on 10 May 2013 and broadcasted live by NDR television. The festive ceremony followed the motto Great Moments – Very Exclusive and is hosted by the actress Eva Habermann. She is wearing an ultramarine colored dress, tailored by Darek Sokolowski and painted by Susi Montoro.

Horst Kordes
Exhibition at the Kempinski Hotel Adlon in Berlin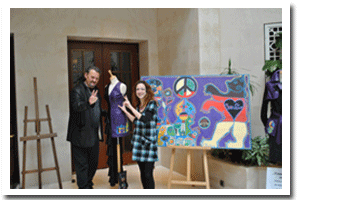 www.traumland-galerie.de


At the age of 17 he met Friedensreich Hundertwasser in a vineyard and became his student. For the exhibition Berlin send Peace on the 13th and 14th of April 2012 Susanne Montoro spray-painted diverse pieces of clothes with the motifs of the artist Horst Kordes.